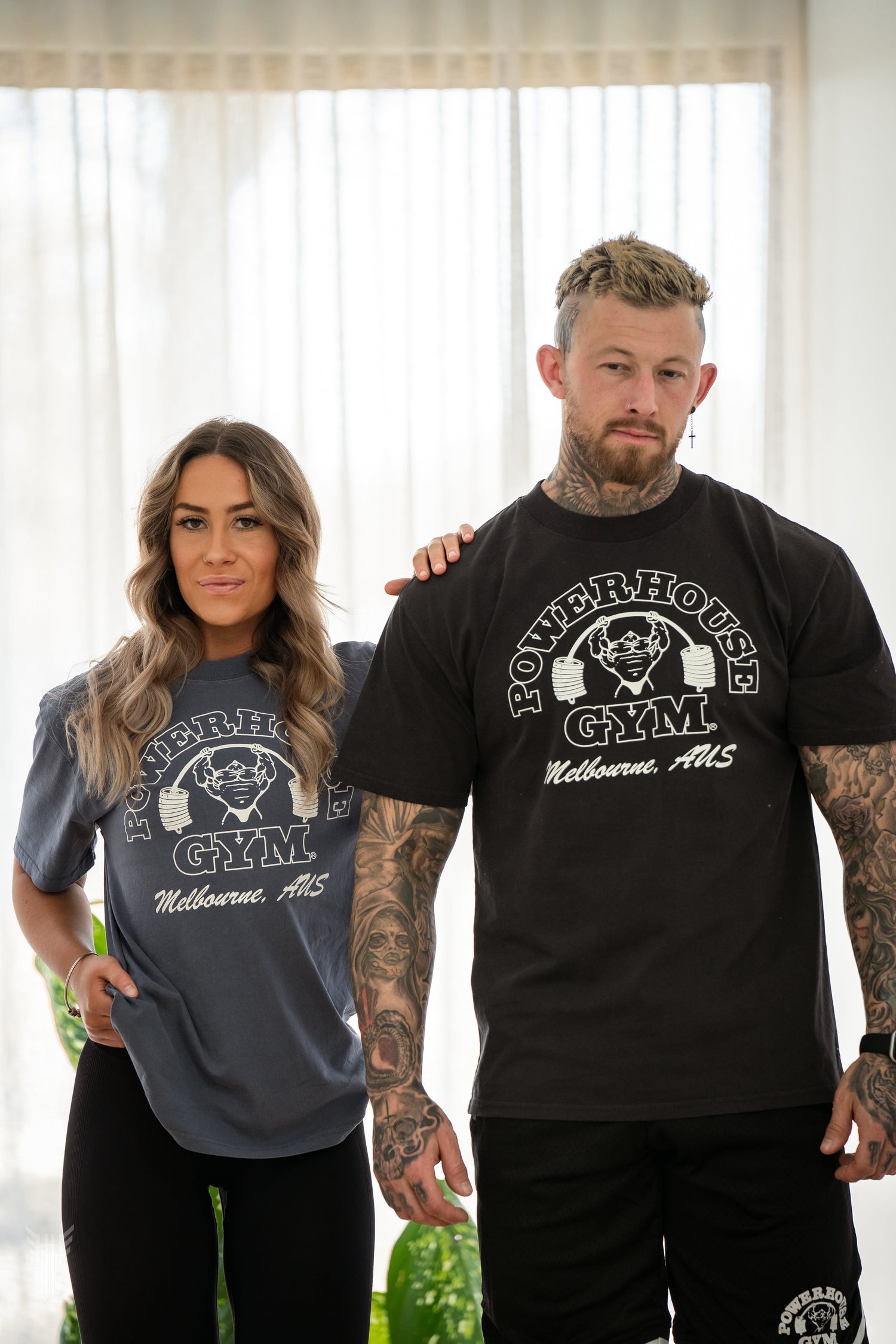 HEAVY FADED T-SHIRT
This Heavy Faded T-Shirt is designed to be the perfect oversized fit with dropped shoulders for a stylish, laidback look.
Crafted from 100% carded cotton for a soft, breathable feel, and ribbing with twin stitching.
Enjoy durability and comfort with shoulder to shoulder tape, double needle hems, and preshrunk to minimise shrinkage. Get ready for effortless style!
Shop now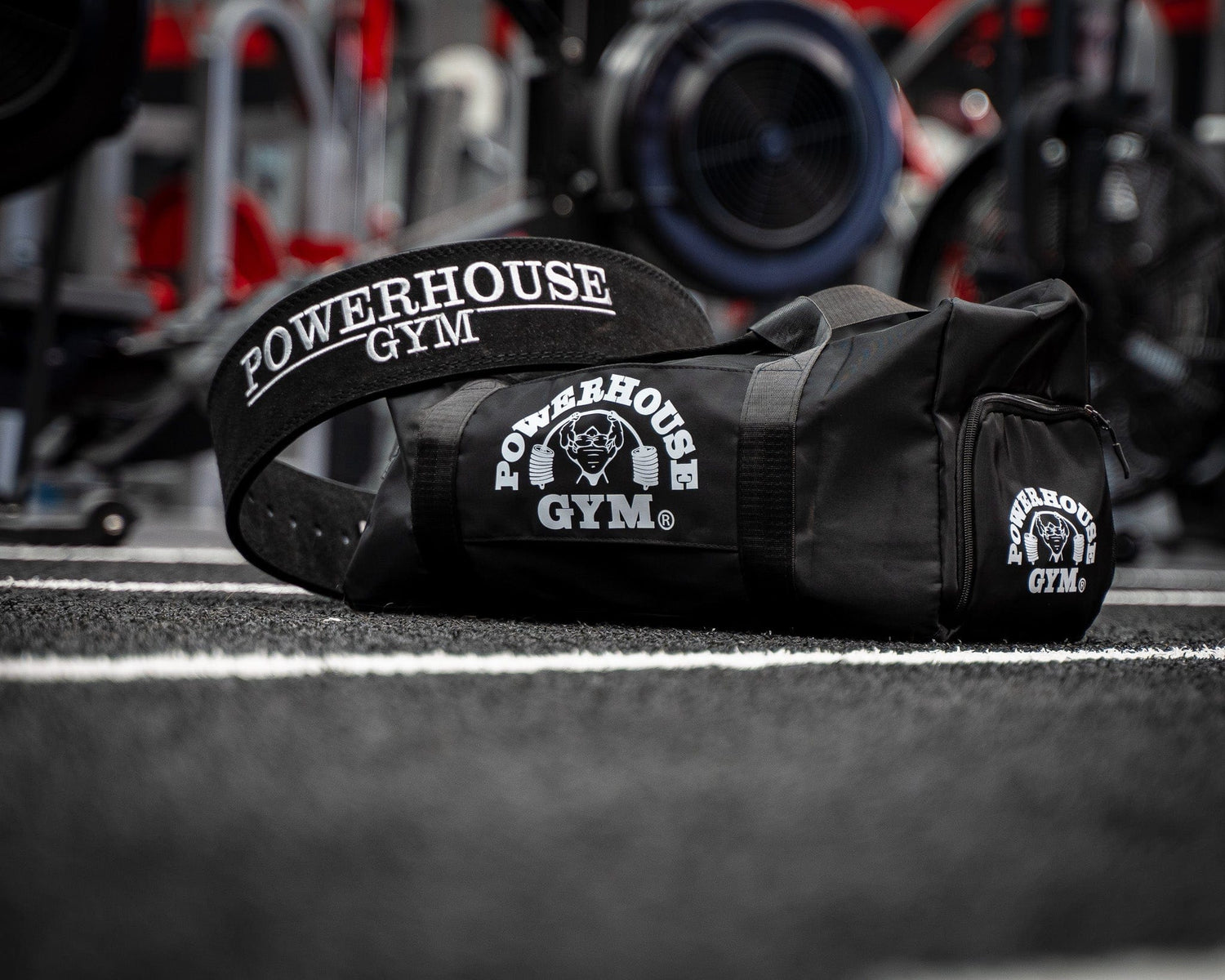 GYM ESSENTIALS
The Gym Bag you need in your life.!
Pack everything from drink bottles to supps, training shoes, change of clothes & lifting accessories. This bag will fit it all.! 

AVAILABLE IN 3 COLOURS
Royal Blue
All Black 
-Pink with rose gold 
Shop now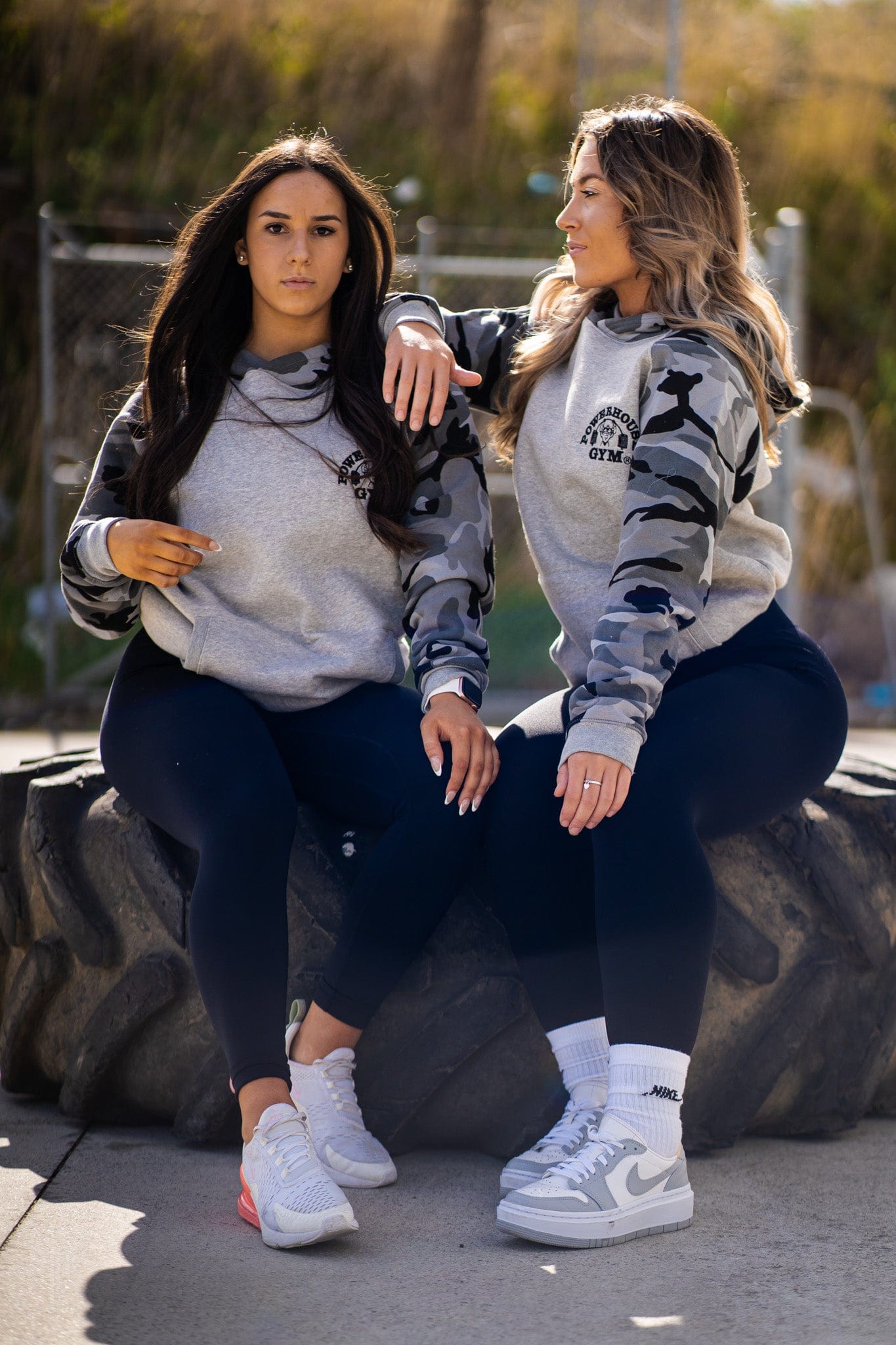 WOMENS RANGE
A range popular by the womens who we know steal all their partners clothes. Don't deny we all know.!!
Go one size up on all our t-shirts and get that pump cover or oversized look. Perfect for coming and going to the gym.
Shop now
UPGRADE YOUR GYM CLOTHING WITH THE POWERHOUSE GYM RANGE OF ACTIVE WEAR
WELCOME TO POWERHOUSE GYM PRO SHOP
Mark

For a pair shorts I bought on sale these turned out to be the best shorts ever 🔥

Sean

Great customer service. The t-shirts are perfect for every gym session.

Phil

Clothes are a perfect fit, comfortable af and delivery didn't take long at all 💪

Julia

Obsessed with the quality, even after multiple washes size has not changed. Comfort definitely 10/10!!
EXPERIENCE

We are a family run business with over 15 years experience. Powerhouse GymSunbury was the first Powerhouse Gym In Melbourne opening August 2017. Followed by South Morang in 2019 and Bayswater in 2022. Our gyms are unique because of the equipment selection. with every piece hand picked and placed in a specific spot on the gym floor.

The Pro Shop established online in 2020 which has delievered over 1500 parcels to customer Australia wide. The support and has been mind blowing, we are very grateful for the ongoing support with every order placed.

Our gym wear that we produce is designed for the lifters. Old school gym wear that can withstand the brutal session you have. the lightweight hoodies we have will outlive you kick no doubt!

Thank you for your time reading about us and remember to tag @powerhousegym.proshop so we can support you on our socials.